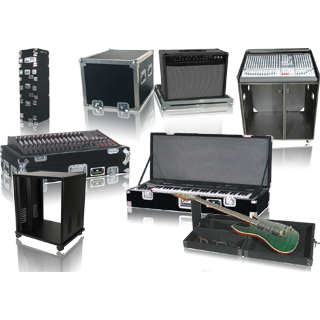 Grundorf Professional Cases and Racks
Uncompromising Protection for Your Equipment
Since 1984, the name Grundorf has been synonymous with quality protective cases. They're recognized as the most durable and versatile available by performers, AV rental houses and touring production companies.
Grundorf is responsible for development of some of the most innovative case designs still in use today. With real-world experience, the engineers don't compromise on design, materials or manufacture. Grundorf uses CAD design, complex manufacturing techniques, rabbet and dado joinery as well as a unique continuous tongue-and-groove design.
Grundorf strives to blend innovative construction technologies, and advance design processes with knowledge of market trends and product safety requirements to create the most advanced products available.
You can buy cheaper, but we're proud to say:

"Nothing Protects Your Equipment Investment as well as a Grundorf."

Home |

Literature Request |

Contact Us |

Legal

Grund Audio Design Home Page
Copyright © 1996-2018 Grundorf Corporation. All Rights Reserved