Combo Racks - Carpet Series
Grundorf's most versatile case!
Ever wonder how much time and effort could be saved if most, or even all, of your equipment were in one case? The Grundorf Combo Case is the perfect solution if you are looking for an oversized rolling rack for sound or video equipment!
Grundorf's Combo Case is a mixer case and amp rack all in one! This case will organize your gear and make your set up and tear down easy and efficient. Even permanent installations will find this case versatile and functional. You can leave your equipment hooked up and ready to roll! The Grundorf Combo Case: it's perfect for mobile worship, live performance, DJ's, corporate audio/visual, and educational use.

There are many standard sizes available in our Combo Case line and all combo cases may be customized to fit your exact requirements. Our Single Rack wide combos accommodate mixers up to 6.5" high, 19.75" wide, and 20.25" deep. Our Combo "S" racks accommodate mixers up to 10" high, 33" wide, and 25" deep and have a single rack underneath and an additional compartment to the side. Combo "D" racks accommodate mixers up to 10" high, 41" wide, and 25" deep and have two 19" racks on the bottom.
What's that? You need something a little different? Don't worry! We will custom build your Combo Case to accommodate your specifications!
ALL COMBO CASES ARE CUSTOMIZABLE
TO FIT ANY GEAR!
Standard features include:
•Mixer section fully lined with carpet
•4" casters with brakes on 12 space or larger racks
•Cable feed access connects all compartments
•Rear cover can be attached when in use to cover rear of rack for a clean, professional appearance

Optional features include:
•Table legs installed in the lids may be added for additional work space
•Key locks may be added for security
•Custom sizing for larger mixers, computer monitors, connectors, etc.
•Foam lined mixer section
•Additional cable ports on sides or lids
•Built in drawers on slides, with or without foam inserts for microphones
•Built in shelves
•Rear trap door may be added to back cover for access with cover attached
•Triple and Quadruple wide cases also available
•Rack mount accessories: metal drawers, panels, slide-out trays, metal shelves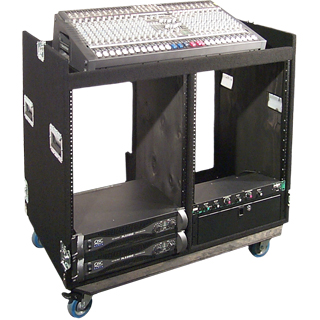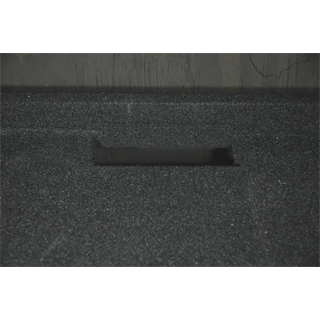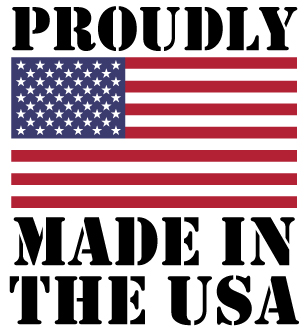 Home |

Literature Request |

Contact Us |

Legal

Grund Audio Design Home Page
Copyright © 1996-2018 Grundorf Corporation. All Rights Reserved