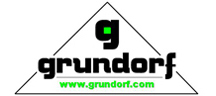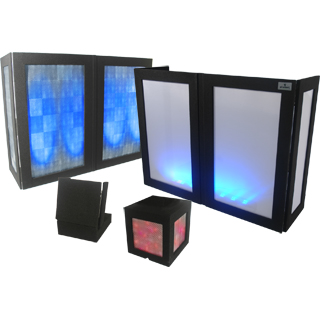 G Series
The Grundorf G-Series product line is dedicated to improve both the mobile and club DJ's visual presentations.
The G-Series products, used along with your favorite LED lighting, will significantly enhance the visual experience for the audience by adding a classy, stylish ambiance to the room. Be unique. Offer something the other guys don't.
The Grundorf G-Screen, G-Box and G-Spot all can be used to add LED and up-lighting ambience to your visual presentation. Be creative - show us what you can do with the G-Series products!