Briefcases
Grundorf offers the ultimate in durability when it comes to tough, hard shell briefcases. These cases are built for the road!
The Grundorf Briefcases are available in the Carpet, and Tour 4™ Series styles. Each model will give you plenty of ways to organize your valuables. There is room to carry papers, pens, business cards, catalogs, tablets, phones, glasses, small mics, cables, and other accessories.
Choose the interior and exterior options that best suit your busy lifestyle and get organized!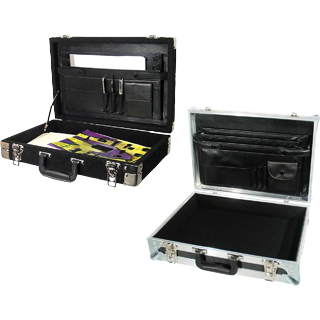 Home |

Literature Request |

Contact Us |

Legal

Grund Audio Design Home Page
Copyright © 1996-2018 Grundorf Corporation. All Rights Reserved