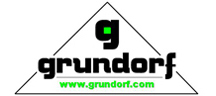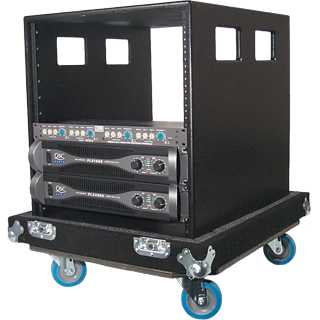 Pull-Over Racks
Grundorf's Pull-Over Racks will lessen the shock to your rack gear while in transit. The inner birch rack shell actually sits inside a foam lined outer case.
The Pull-Over style racks are really versatile. The inner rack shell can easily be removed and set on top of the outer case to get the rack gear at a table height. This style is also handy for those needing the rack gear in a studio during the week and out on a gig on the weekends.
Grundorf Pull-Over racks are available in the Carpet Series or Tour 8™ Series styles. Each style includes a black spatter painted 24" birch rack shell with four cut out handles. The handles also serve as additional side ventilation. There is 23.5" of rackable depth. For added security, key-locking catches are available. The outer case is completely lined with 1" foam for shock absorption (2" foam lining is also available). Rear rack rail is optionally available. To make the rack easy to transport, 3" or 4" caster dolly plates (with or without brakes) are recommended.