Top-Load Racks - Carpet Series
Grundorf's Carpet Series Top-Load Racks are rack cases designed to be light weight yet very durable. Top-Load racks are just that - a slanted top rack that allows you easy access to the controls on your mixer. The lower portion of the case allows racking of even more equipment, such as amplifiers, equalizers, and other processing.
Top-Load rack cases feature three removable covers - top, front and rear, for easy access to all the equipment. Cable routing is made easy by an entirely open interior of the case - no fussing over small cable ports. There is a built-in hinged panel to cover the rear of the mixer section.
Carpet Series Top-Load Racks are available to accommodate all your rack mount requirements. Choose from 8, 9, 10, 11, 12, or 13 spaces on the top slant section, 2 through 20 spaces on the bottom. 8 and 9 space top slant racks are available with either surface or recessed hardware. 10, 11, 12 and 13 space top slant racks are available with recessed hardware.
Each rack case has multi-layer plywood construction and is glued and stapled for maximum strength. The lid and body of the cases include a special bevel-cut design to "lock" the cases together providing a secure, dust-proof seal. The case is finished with a durable, easy care, carpet finish that will withstand years of wear-and-tear, and heavy duty, all steel hardware assuring this case will hold up to years of road life!
Many options are available including rear rack rail, 3" or 4" caster dolly plates (with or without brakes) and a table option which installs a table leg in the cover to create an instant work station. Additionally, you may have the top section modified to accommodate a Numark CD Mix player or a Numark iDJ console.
Protect your investment - buy with confidence - buy Grundorf road cases and racks.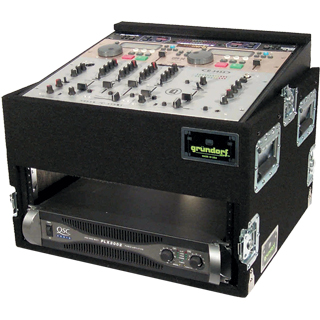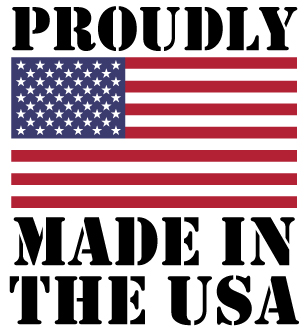 Home |

Literature Request |

Contact Us |

Legal

Grund Audio Design Home Page
Copyright © 1996-2018 Grundorf Corporation. All Rights Reserved