«Cases and Racks «Top-Load Racks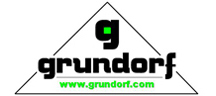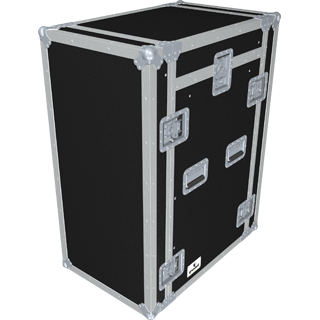 Top-Load Racks - Tour 2
Top-Load racks are just that - a slanted top rack that allows you easy access to the controls on your mixer. The lower portion of the case allows racking of even more equipment, such as amplifiers, equalizers, and other processing.
Top-Load cases feature 3 removable covers - top, front and rear, for easy access to all the gear. Cable routing is made easy by an entirely open interior of the case - no fussing over small cable ports. There is a built-in hinged panel to cover the rear of the mixer section.
The Grundorf Tour 2™ Series Top-Load Racks are constructed of 1/2" multi layer plywood with a durable ABS laminate finish. The edges are finished with double edged aluminum extrusion. The lid-to-body seal is made with an interlocking aluminum tongue and groove valance system to provide a tight seal. We use 12 rivet point recessed handles and 10 rivet point recessed catches to provide the strength needed
for years of wear-and-tear. The handles and catches all use a steel washer backed
rivet system for greater durability.
Top-load racks are available to accommodate all your rack mount requirements. Choose from 8, 9, 10, 11, 12, or 13 spaces on the top slant section, 2 through 20 spaces on the bottom. Choose from black, gray, blue or red finish colors. Many options are available including rear rack rail, 3" or 4" caster dolly plates (with or without brakes) and a table option which installs a table leg in the cover to create an instant work station. Additionally, you may have the top section modified to accommodate a Numark CD Mix player or a Numark iDJ console.
Protect your investment - buy with confidence - buy Grundorf cases and racks.