«Cases and Racks «Side-By-Side Cases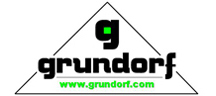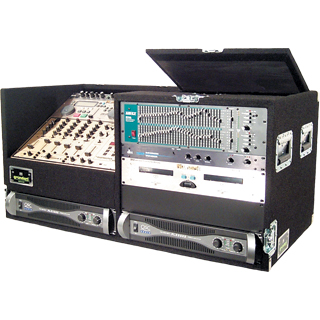 Side-By-Side Cases
One of Grundorf's most versatile cases - the Side-by-Side™!
Ever wonder how much time and effort could be saved if most, or even all, of your equipment were in one case? The Grundorf Carpet Series Side-by-Side™ cases are the solution! These cases hold amps, controllers, processing, mixers, turntables and CD's all in one case!
This case will organize your gear and make your set up and tear down easy and efficient. Even permanent installations will find this case versatile and functional. You can leave your equipment hooked up and ready to roll!
Carpet Series Side-by-Side™ cases are tough-built cases designed to carry and protect your gear. These cases are constructed of premium grade plywood, then covered with a durable carpet finish. All metal hardware including spring-loaded recessed handles and recessed catches are standard equipment.
Additional features for the Side-by-Side™ cases are:

Carpet inlaid behind recessed catches to provide a continuous "Rug-to-Rug" seal
10° beveled lid cut to ensure proper lid alignment and dust tight seal
Deep lids to accommodate equipment handles and knobs
Multi-layer plywood construction
Recessed catches with dowel alignment
Large radius edges for impact protection
1/8" thick heavy duty 10/32 tapped rack rail
Grundorf Carpet Series Side-by-Side cases are available in black or gray finish colors.