Keyboard Cases - Tour 8 Series
Grundorf Tour 8™ Series Keyboard style cases are all custom built to fit YOUR gear! No more lugging around a manufacturer's "stock" sized case that dwarf's your gear and takes up way too much room in your vehicle!
With a Grundorf case you can be sure your keyboard will fit in the case. You don't have to go home and "re-design" the interior of your case. Each case is fully lined with 1" thick high-density foam to provide a "glove" fit and fully protect your valuable gear. Grundorf does not use a strap system to secure the gear inside the case which, for example, may cause damage to the keys on a keyboard. Our custom fit foam interior fully supports the gear and keeps it from shifting during transport. And the best news is with a Grundorf case, you save money! We don't charge extra for the custom fit!
Grundorf Tour 8™ Series Keyboard Style Cases feature a hinged lid design. Each case comes standard with 1" high-density foam interior, heavy-duty metal corners, aluminum extrusion and 3/8" plywood with ABS laminate exterior. The edges are finished with double edged aluminum extrusion. The lid-to-body seal is made with an interlocking aluminum tongue and groove valance system to provide a tight seal. We use 12 rivet point recessed handles and 10 rivet point recessed catches to provide the strength needed for years of wear-and-tear. The handles and catches all use a steel washer backed rivet system for greater durability. Cases through 47" wide inside include two catches and one handle on the front. Cases with inside width of 48" and larger have three catches and one handle on the front and one additional handle on each end.
Optional recessed key locks are available to secure your gear. Optional compartments may be added to store cords, pedals and other accessories. On all Tour 8™ Series Keyboard cases you may add optional pull-out handle/wheels (as shown on right) on one end to make transporting your equipment even easier. You also get to choose a finish color: black, gray, blue, or red.
Buy with confidence - your Grundorf case will last for years and years!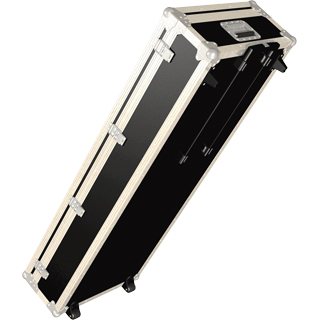 Available Finishes

Black Laminate - Textured ABS Plastic Surface on Plywood. (Meets A.T.A. Specifications)

Gray Laminate - Textured ABS Plastic Surface on Plywood. (Meets A.T.A. Specifications)

Blue Laminate - Textured ABS Plastic Surface on Plywood. ( Meets A.T.A. Specifications )

Red Laminate - Textured ABS Plastic Surface on Plywood. (Meets A.T.A. Specifications)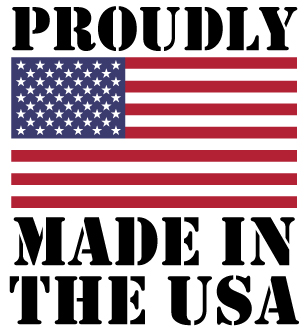 Available Options [±]
8-LOC

Key-Locking Recessed Catch Replaces Medium Recessed Latch

IHCC

Internal Mount Pull-Out Handle #31-022 and Two Corner Mount Caster #37-029 Requires One Inside Dimension of Minimum 19.25"

IHEC

Internal Mount Pull-Out Handle #31-022 and Two Edge Mount Caster #37-008 Requires One Inside Dimension of Minimum 19.25"

RHCC

Recessed Handle #31-005 and Two Corner Mount Caster #37-029

RHEC

Recessed Handle #31-005 and Two Recessed Edge Mount Caster #37-008

Home |

Literature Request |

Contact Us |

Legal

Grund Audio Design Home Page
Copyright © 1996-2018 Grundorf Corporation. All Rights Reserved