Snake Racks - Carpet Series
Grundorf Snake Racks will decrease your set up time substantially! Each Snake rack case holds a rackmountable snake box and also has a compartment on the utility side to house the snake reel. Benefits of the Grundorf rack cases include the pass-through between the rack and utility sections so the feeder cable can remain hooked up. For added protection, there is a cable port in the rear so the top lid can be attached during use.
Grundorf Carpet Series Snake Racks are built for touring! Each road case has multi-layer plywood construction and is glued and stapled for maximum strength. The lid and body of the road cases include a special bevel-cut design to "lock" the cases together providing a secure, dust-proof seal. The case is finished with a durable, easy care, carpet finish that will hold up to years of wear-and-tear, and heavy duty, all steel hardware assuring this case will withstand years of road life!
All snake racks come standard with large 4" caster (with 2 brakes) dolly plates. These racks are available with optional recessed key locks to secure your gear. You can also choose between Black or Gray finish colors.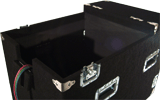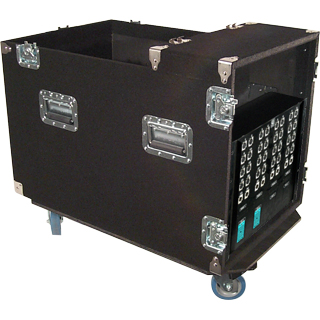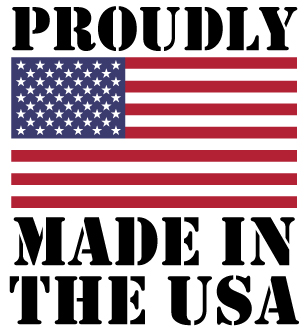 Home |

Literature Request |

Contact Us |

Legal

Grund Audio Design Home Page
Copyright © 1996-2018 Grundorf Corporation. All Rights Reserved